Loch Humphrey and Duncolm
I was planning a longer walk today but the forcast was for a fair bit of cloud and rain so I took a walk to Duncolm past Loch Humphrey this morning.
The heather is pretty purple now: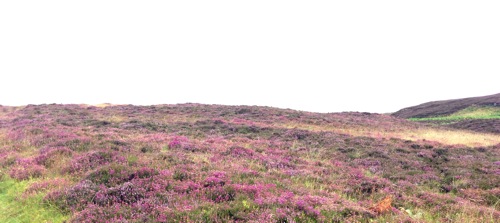 And after a wee bit of rain it brightened up: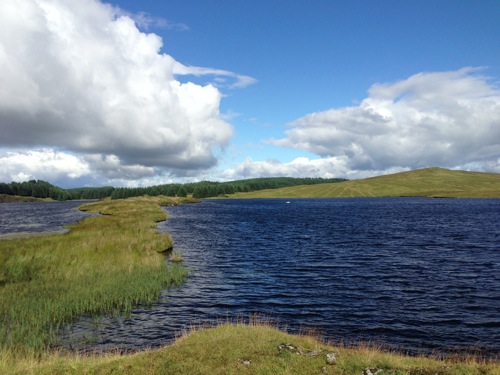 Quite quiet with only a few folk about, a sparrow hawk hunting through the trees lower down, some ravens and a dead shrew (they don't taste nice I believe so you see more dead shrews than voles and mice).
On the way back down lots of Small Tortoiseshell butterflys on the
thistles, a bit windy and only my phone with me, but I tried camera+ in
burst mode and got lots of pictures like this:
Hard to focus as they bobbed up and down in the breeze.
Had a chat with a forestery guy about the road being laid up by the edge of the forest and across the track at the lcoh. He said it was to do work on the power lines and would be coved up when they finished. The forestry do a good job of keeping this walk neat and tidy. The guy said they pick up rubbish every Monday.
13km 3 hours 517 m of up.